First a little background. How did you become involved in the music business in the first place to end up as a highly respected artist, remixer and producer?
Well, it all began in a roller disco in 1981 listening to hit pop music while gliding around at ridiculous speeds on the dance floor! That's the first moment I realized that I wanted to produce music on a commercial level that people would love, cherish, buy and add to their record collections. Ironically, Human League's "Don't You Want Me" was one of the tracks I clearly recall at that time.
Musically I studied hard, read everything to do with music including label copy, magazine interviews and hung out at record shops and the music lab at our school. I used a DX100, Roland SH-101 and a Fostex 4 track cassette recorder to produce demos when I was 12!!

I learnt about composition, music technology, sampling, sequencing, Synthesis, midi and then implement that with the creative ideas in my mind... followed by uni studying Music Technology and Sound Engineering. I landed my first record deal at 18 and that record got handed to DJ Sasha who supported a lot of my earlier releases, with support from Mixmag Update Cool Cuts Chart, Pete Tong and Kiss FM -that how it all started!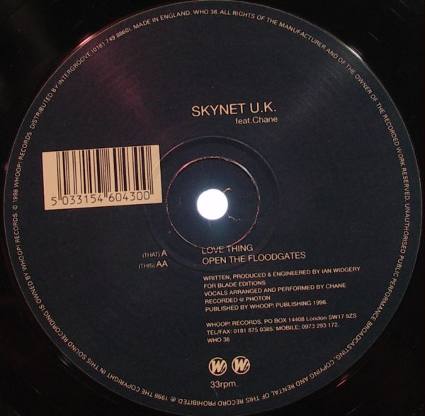 What was your knowledge of the bands vast history and back catalogue before you began to work on one of their tracks?
I was lucky to have a step father who loved music who surrounded me with music and The Human League was on one of the mix tapes he created. So The Human League's hits were very pivotal for me as they were my first experience to the world of electronic music.
The first actual Human League vinyl album I purchased was "Crash" strangely is containing the track "Human". Even though "Crash" was a very "Label" album release and produced by Jam and Lewis, I loved its bold and slick 80's charm and move towards a very different sound for the band.

How did it come about that you were picked out to remix Human for the Hong Kong edition of their Very Best Of compilation that was released in 2003?
I was based as a producer at the famous Schtung Music studios which was once on Kennedy Road, located in the servants building on the side of a mansion house in central, Hong Kong.

Morton Wilson, Director of Schtung Music became a fan of my sound and I of his productions and innovative creative perspective.... very refreshing way of thinking and a welcome change from the London "living in a recording studio" life.
"Human - The Chinese Whispers Remix" was the second "East meets West" production we created. The first mix was an East meets West set of mixes we did for David Bowie. The track "Lets Dance" was huge and released globally. I recently saw an EMI cdr of our mixes (some un-released edits) sell on ebay for $300 recently! -Crazy.

At the time of the "Human" mix we were in recording sessions for our debut album for EMI music. The album "Shanghai Lounge Divas" was half way through production when EMI music executive Hans Ebert contacted us about the concept of doing more than just another remix, which are usually lost after a short space of time.
Remixes tend to be lost after a year or so, our objective was to create a version which would stand the test of time and take the entire composition to a new direction -something EMI London could not do.
That's how the project began and we both completed the sessions in 4 lengthy but creative days. The spirit of "The Human League" was in the studio! The mix contains many authentic Asian instruments Ghzen, Erhu, Sitar Guitar, Tablas and a few authentic analogue synths from the early 80's.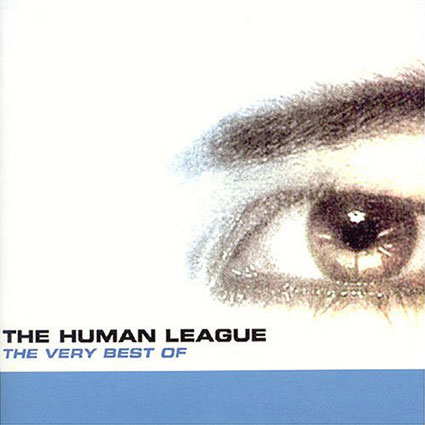 I really like the way you remixed the track as you stayed faithful to the original, but at the same time added some really cool elements like the awesome beat and Li Ya's dreamy vocals. How did you approach the job of remixing this classic?
Our ambitions were not to remix but to redefine the song. A straight forward "East meets (a very) modern West" Schtung music are globally renowned for that musical philosophy.

We even included and created new arrangements of traditional Chinese instruments such as Ghzen, Erhu, Tablas and Sitar guitar in the mix which involved a handful of amazing musicians from Hong Kong, Singapore and Shanghai.
After the new recording sessions, we decided to take the whole vocal arrangement to another level. We figured that because the song is a kind of "I am sorry" song, we thought it would be essential to make it a semi-duet and that is how Li Ya stepped in. Her voice is amazing and works with Phil's perfectly. We even had edited the content of the vocal arrangement to add some creative space.
The beats are all custom as I don't use sound library loops including live Tablas from Mutt in Singapore. The booming power of the new beats just enhances the shimmering new instrumentation and the vocals just glide above the mix with some beautiful complex delays.

As you deconstructed the song for the remix, any particular parts you enjoyed more and did you keep some parts of the original, besides the vocal?
Stepping through master tapes is like listening to a time capsule and there are so many possibilities with these parts. We used and replayed the original Rhodes chords, vocals and of course the beautiful hand played Cymbal Rolls,
The original version in terms of content was pretty simple and Morton and I wished to stay true to that. Our objective was to create musical beauty and bring out the musical message.

Did you make more than the one remix that made it to the final tracklist of the compilation?

We did 2 mixes of "Human", all slightly different arrangements and of course a special edit for the new music video that was created.
MTV Asia did a special documentary on the recording of the project which included Morton and I in session at Schtung Music talking about our thoughts and impressions on the session and project. We were lucky enough to have the documentary opened by Phil introducing the project! -Thanks Phil.
"Human - The Chinese Whispers Remix" aired non-stop on MTV for months! Still probably play listed today! A beautiful new video featuring segments of the original and new film to represent the new.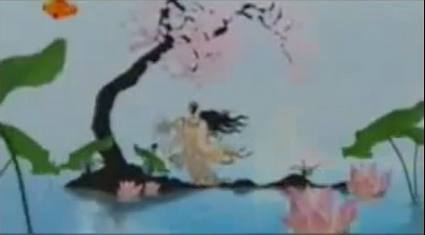 My mandarin is a bit rusty these days, so what exactly is Li Ya singing in the added vocals?

From memory I believe she is singing "I accept your apology , I will stay with you and forever love you."
Listening to the mix 8 years after it was released, anything you would have done differently?
Not at all. The arrangement is tight, the mix has my trademark spacious sound and the final production is timeless, it's complete in the fullest sense of the word.
It would be nice if the fully extended mix was released, as the arrangement is extended and the space and speed of how the arrangement builds is longer. Perhaps on the next pressing of the "Greatest Hits" release you may see it!
I know on Youtube the mix gets a lot of hits and comments, sadly its been out of press from some time.
What kind of musical gear did you use for remixing the track back in 2003?
I am a self confessed Analogue synth junkie over the years I used practically every synth created. This mix contained a Roland Jupiter 8, Nord 2 and a Roland JP-8080, Chinese instruments and the new vocal.
At the time I was working using Cubase 5, no virtual synths, and Waves plugins and some nice Foland FX boxes from the early '80's. The mix was eq'ed using Waves plugins and Eq from Cubase, Mackie d8b digital mixer and mastered using Renaissance compressors and L1.
The track was mixed on NS10's and Schtung Music have an amazing set of Quested monitors which were essential for getting the beats right... man their control room is the best sounding room on the planet and every mix done in the "Bridge Studio" was huge!
How is your set up these days? Is it all virtual synths for you or do you like to "fiddle with the knobs" from time to time?
Today my studio is pretty much the same with the exception of a faster Mac running Cubase, Logic and Ableton. I have more synths as well, a Moog Voyager, Roland Sh-101, TB-303, JX 8P, JD-800 -I use quite a lot. Many software synths and digital plugs mainly Native Instruments, ImposCAR, Jupiter 8 and Analogue Factory.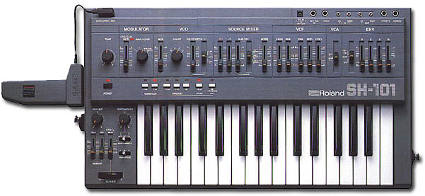 It sounds like your hoarding synths at the same pace as Philip Oakey, so any favourite?
There are so many synths I love, right now I'm really into the sound of the old 1982 Roland Sh-101 monosynth. The basslines from this monosynth remind me of the Roland system 100 sounds. It's a very useful synth and its really easy to use. It connects to all control voltage systems and I have it midi retrofitted too. It's been in storage for 10 years and it still looks brand new!

If you could pick any Human league song, which one would you like the most to remix?

What a hard question!
Personally I think we did it with "Human" taking a pseudo 80's track produced by Jam & Lewis to another direction & sound. Saying that, I would love to be involved with the new album project. The band really have a sound which I will always love and we have a sound which can take them in a million different directions.
The Human League are coming back big time... in fact were they really away?
They signed a multi-album deal with Mark Jones cool Wall Of Sound label last year. Looks like a perfect match?
Wall Of Sound....the home of so many genius artists... I think they will fit in nicely! I am interested to see how they are marketed as a more mature band. They have fan loyalty so lets hope they get the marketing right and get some decent exposure.
I suspect that touring is the bands real future in today's industry climate. But fans will forever support their releases and I am sure some club mixes will seal the deal with a new generation of listeners.

Last December they released their first new single in almost 10 years as Night People hit the airwaves, so what did you think of it when you heard it?

It's authentic sounding and the vocals are just so early Human League. I just love it! If this is anything to go by Credo should be a very solid release for the band and the label.
The new album Credo was released last month, so have you had a chance to listen to it?
I have listened to it several times and I find the whole sounds very retro and modern at the same time. Its a very good place for the group to go rights now. Most music today has an 80's influence and who better to present this sound than the originators the human league. I rather enjoyed the videos but was hoping for a few more radio friendly remixes as alternatives to the original versions.
But on the whole I'm looking forward to hearing more singles from the album Credo. I do hope they can get a decent chart position.... fingers crossed guys you are part of the UK musical fabric!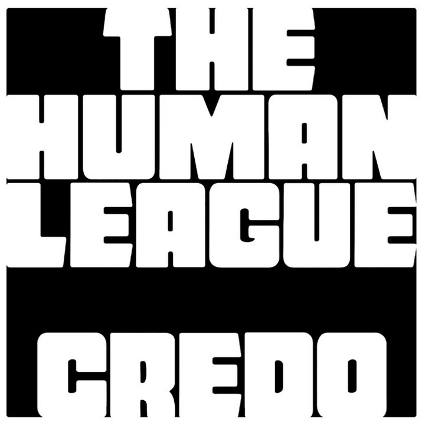 You are both remixer and producer in your own right. Could you see yourself producing the next Human League album? And how would you want them to sound?
I would strip them back to basics, limit the sessions and technology and get back to the song writing fundamentals like the earlier releases. I would lock them in the studio and let them play as a band again. I am sure this would unlock some awesome demos which could then be taken into the studio session for full production.
Even expose the band to classic traditional Chinese instruments, more experimental ways of recording and tracking. You have to remember this band created Electro pop... raw, edgy, experimental and full of killer vocal hooks, there something not right about writing production from scratch locked around Pro-tools, it's too self-containing and of course we would record the demo sessions in remote China and Hong Kong.

Out of the bands vast back catalogue, can you name your favourite Human League album, song and single?

Well in my mind there are several versions of The Human League over the decades. Today, I really like the 90's production sound of "Tell Me When" and the late 80's sound of "Heart Like A Wheel" and "(Keep Feeling) Facination".
The best track of all time is "Love Action (I Believe In Love)" you may actually wish to check out one of my tracks by Skynet UK - Open The Floodgates '99 which is a trance homage to that whole early 80's sound. It was also a massive trance hit for me in 2000.
As for albums, I would have to say I love "Dare"... it has all of the songs I love in one place.
I've been meaning to ask you about Open The Floodgates '99. The synth riff that kicks in at 1:26, is that a sample of the "meow" sound of Love Action (I Believe In Love)?

It's pretty much a coincidence after it's release A friend asked me to check out Love Action. The sounds is not a sample but a sounds from my Roland JP8000 synth it really cuts through the mix!
(Open The Floodgates '99 can be heard here.)

The band has build up quite a live reputation in the last decade, so have you ever experienced a Human League concert?
Sadly, I didn't see them in concert but I have seen many youtube posts of last year's tour. Still looking and sounding good guys!
They have some very loyal and dedicated fans that try to get to as many shows as possible on a tour. Have you had the same passion for a particular band? You know, following them around the country, sleeping on train stations as you wait for the first train home?
Sadly no even though I love music I rarely see band play live. I love to hear music in more intimate listening arena's... I guess that's why I spend so much time in the recording studio.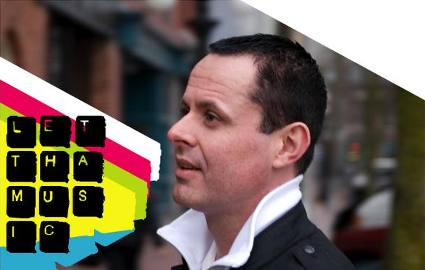 You've been in the industry quite a few years now, so how do you look at the changes the technological evolution has made in the music business regarding recording, distribution, promotion etc during your working years?

Today, anybody can do anything with very little money. 80% of all releases today are largely forgettable and the 20% left over are revolutionary. Marketing music has changed too in the event of viral marketing and the internet.
There is no longer a big audience to market to only a selection of fragmented niches.... the these niches split again into 2 camps, the ones who buy and support music and the other who do not. Listener recommendation is the only way to find real albums these days, having to filter so much is so painful and draining!

The days of classic albums will make a come back in the near future and some of our albums have been a real testament to that title, especially the CD album ""Shanghai Lounge Divas" which has now gone platinum 5 times since it was released in 2004!

You've really made your mark with the stuff you've produced in Asia, but since you originally started out making trance music, do you ever get the itch to make some of that hard hitting dance music again?

The key to my success is that I love and follow all genres of music. Each idea influences the next and that keeps things very fresh creatively when writing.
The Asian market really understood our message and were receptive to what we were trying to do and say creatively. Morton and I are the only non Chinese artists on EMI Music HK and that really makes a strong statement in itself.
We are one of a kind and we treat each project we produce and create in that manor. We have been very lucky and have been supported by fans of our music. Our compositions sell well and are featured in many Hollywood movies too!
I still produce as Skynet UK (my long time trance alias) even though its sound has evolved over the past 15 years, I still release some groundbreaking tracks including "Back to 89" "Regener8" and "Sharp, Sharper, Sharpest".
2 years ago I signed to Manchester based label "Quadraphonic" run by the creative mind of Jonathan Waller (The UK really owes Jonathan as he pioneered, managed and A&R'd 100 of dance hits) and love being connected with a label with a quality vision.

You seem like a very busy man, so what are the future plans for Ian Widgery?
Well there's the 15th re-release for "Shanghai Lounge Divas" CD album on EMI/Warner (Annie Lennox is a huge fan and so is Elton John!) "Shanghai Tang Lounge Collection" CD Album on Schtung Music, "Retrochine" CD album on Schtung/Celestial pictures and new singles from Skynet UK coming mid 2011.
This year is going to be busy as we are in production for 2 new album projects and of course we're still going to keep pushing the musical envelope further!
The MTV Asia documentary that Ian mentions can be viewed here and also contains the remix and the alternative video of Human.
To learn more about Ian's career and future projects, check out these links;

www.ianwidgery.com