First a little background. How did you become involved in the music business in the first place?

We just started at school -O Was always in bands and a mobile DJ, Tim entered the DMC mixing championships when he was 17 and got to the finals.

You quite famously used a sample from Love Action (I Believe In Love) in your 1993 hit Believe In Me that climbed all the way to 8th spot in the UK Singles Charts. What inspired you to use it? And I presume you were fans?

Yes we were fans.
Back in 1993 technology was limited compared to how it is now, so we chose that bit because we like the sentiment of the lyric, and also the vocal was very clear with only a couple of instruments playing.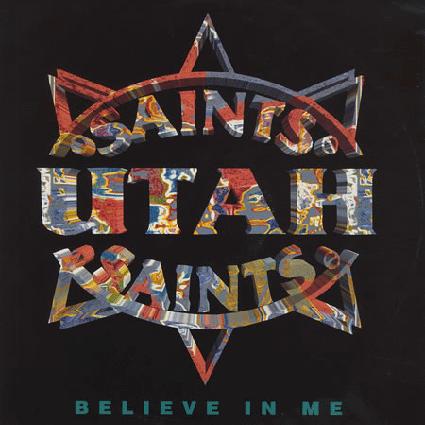 Philip Oakey has told in interviews that the band were at an all time low around the time you released Believe In Me and that your flattering use of the sample was one of the things that kept their mood up. Quite a compliment!?

A HUGE compliment.
Human League are electronic pioneers, who changed the sound of popular music, that was a lovely thing for him to say!

Have you ever met anyone from the band?

Yes, by coincidence, Philip was in the same studio complex as us when we did the Tell Me When mixes.

Is there a sample from another Human League song that you would consider using in one of your own tracks?

Definitely, not sure what yet though :-)

You then went on to remix their big come back single Tell Me When in 1994, which was a major hit and put them back on the map. Was the remix job a direct result of the Believe In Me release?

Yes, we think so.
You did 3 brilliant mixes of the song, a full remix, a dub version and a 7" version. I really like them all and the fact that, even if you only kept the vocal part from the original track, it didn't "ruin" the song. How did you approach the track and what were your ambitions?
Thank you, that's a nice thing to say!
We try and keep the essence of a song when we remix, so we did try and keep it close in structure to the original.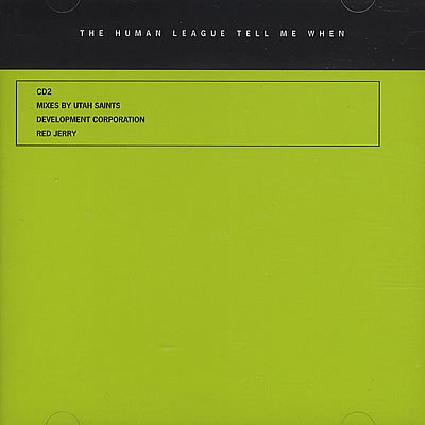 Tell Me When was the lead single from the album Octopus, which was a commercial success, even if it was in some ways a quiet affair for a Human League album. What did you think of the album and were there other tracks you think you could've done justice with a remix?

I've never heard the whole album (!) We were sent some tracks when they sent us Tell Me When, but then I think we were going to be sent copies and it never happened.

<![if !supportLineBreakNewLine]>
<![endif]>
I had to buy copies of the single when it came out, that was just easier than chasing the record company (and helped chart positions!).
You are both remixers and producers in your own right. Could you see yourself producing the next Human League album that hopefully isn't to far away from being released?

I think we would love to do that if we were asked!
Out of the bands vast back catalogue, can you name your favourite Human League album, single and song?

Well, Empire State Human is always special to me. I heard it when I was up late (I was still at school!) on John Peel, and it was so different, but very pop, and changed the way I thought of pop.
I then followed the band, and I remember reading an interview with Phil, when he was asked about his hair on Top Of The Pops, and he said that if you have a haircut like that then people will remember the band.
So 10 years or so later, there I was with my own haircut. It's on youtube somewhere!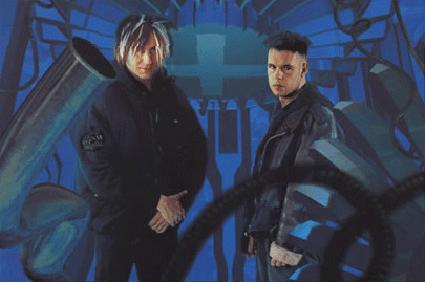 You've done excellent remixes for a wide range of artist. And what strikes me is that you've got a very distinctive sound. I can tell when it's a Utah Saints mix. Is that also how you see it??

Strangely, no!
We approach every one with a new palette of sounds, but if people think that we have our own sound, that's fantastic. It's what we are aiming for, just we think that our sounds are all over the place and our influences can change on a daily basis!
If you could pick any Human league song, which one would you like the most to remix?

Maybe a bit obvious, but Seconds or The Things That Dreams Are Made Of - always loved both those tracks!
The band has admitted not being great live in the 80s, but has evolved into an amazing live band through the last 10 years and put on a really good show. Have you experienced a Human League concert? And if you have, when was it and what was your impression?

No, not yet. I think we need to!

The Human League recently celebrated their 30th anniversary, which is quite an achievement. But actually Utah Saints is more than halfway there yourself! How do you look on an electronic band having such a long career and is it something you think Utah Saints can emulate?

Well hopefully, we don't really know how to do anything else!

You took a break from the Utah Saints moniker in 2003 to concentrate on other things, but you seem to be back now? So what are the future plans?

New tracks, remix a couple of the hits (maybe even Believe In Me!), album, films, production, wherever it leads.
We've learnt all we can do is work hard, everything else is down to other factors!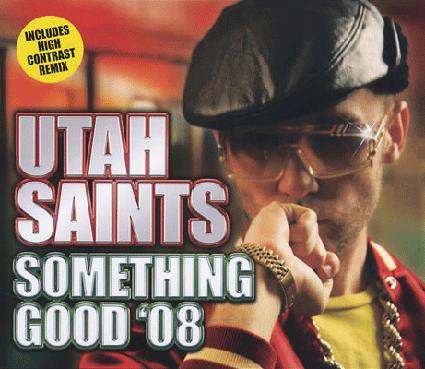 You can learn more about what Jez is up to with Utah Saints by checking this link:
And you hear Believe In Me here:
http://www.youtube.com/watch?v=HIuAgUvO9r4